BIOFACH 2021: GrainPro Explores The World of Organic Agriculture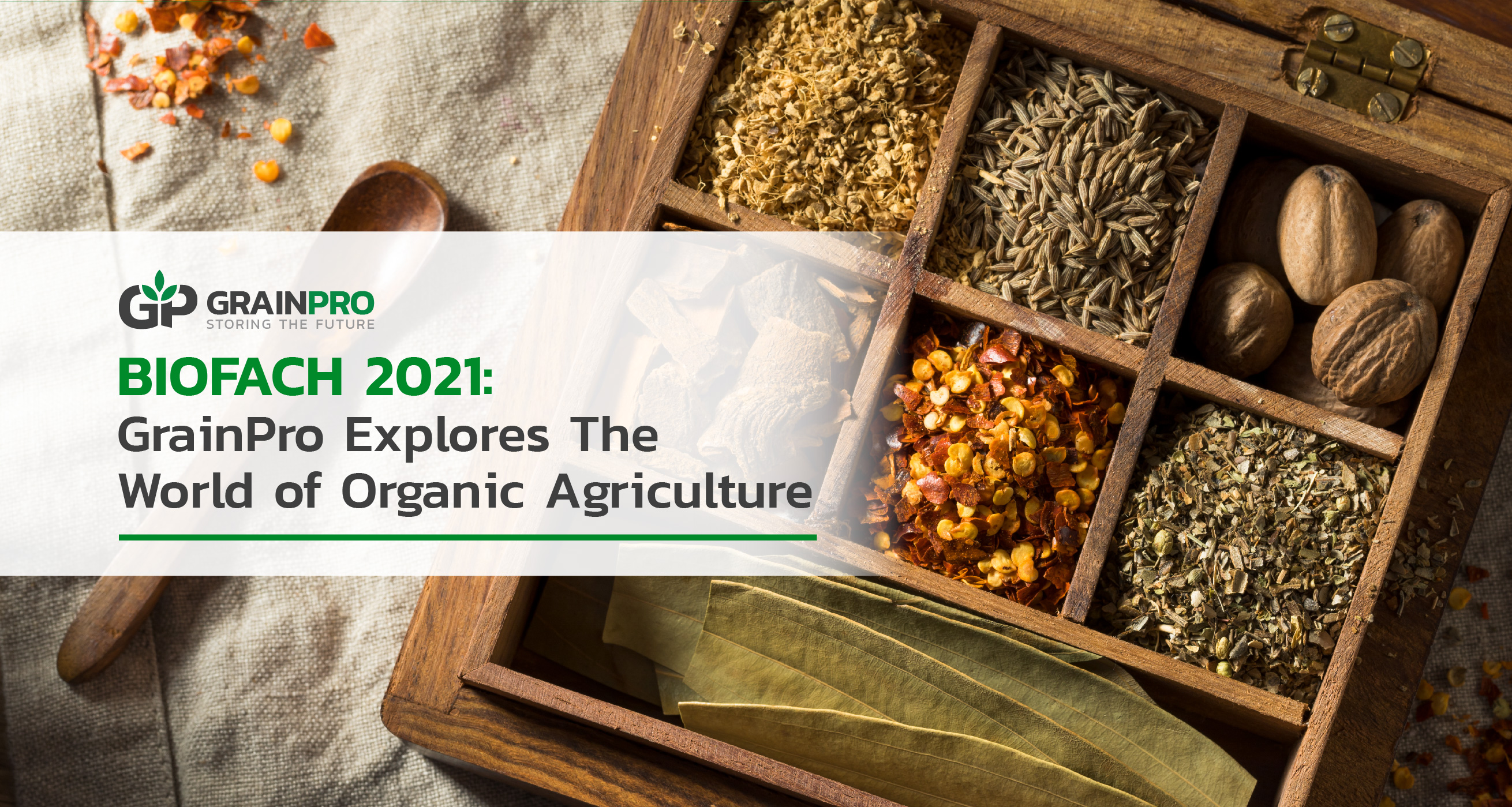 Written by: Roj Limbag & Al Nor Sajid Limbo
Organic food producers and suppliers worldwide will gather in India this year to take part in a trade fair dedicated solely to organic foods. GrainPro is proud to be a participating company, showcasing our storage solutions at BIOFACH - quality preservation of commodities without using any chemicals.
With the world's ever-growing population, food production has grown exponentially. However, natural resources are not keeping up with this growth. There is a lot of focus on improving yield to produce more food--which often comes at an adverse cost like environmental damage or negative effects for workers who may be exposed when using artificial fertilizers or pesticides that emit greenhouse gases. The FAO's report, "Greenhouse Gas Emissions from the Food System: Building the Evidence Base" estimates that food-system emissions now represent 33 percent. Greenhouse gasses are trapping heat in our atmosphere, causing global warming. Organic farming has been gaining momentum as a more sustainable way of producing food. There is ample scientific proof that organic farming can reduce greenhouse gas emissions.
Not only is it a more resilient approach in a changing climate, but the rising health concern on non-organic food is also driving consumers to seek more organic products. Organic foods often have more beneficial nutrients, such as antioxidants, than their conventionally-grown counterparts. People with allergies to foods, chemicals, or preservatives may find their symptoms lessen or go away when they eat only organic foods. But organic commodities are still prone to pests that eat on the produce when not stored properly.
Hermetic Solutions Naturally Control Infestation
GrainPro Hermetic Storage solutions provide an airtight environment for storing organic commodities without using any harmful pesticides or chemicals that contaminate the food inside it. From farms to processing plants, GrainPro has a broad portfolio to address storage requirements of varying capacities.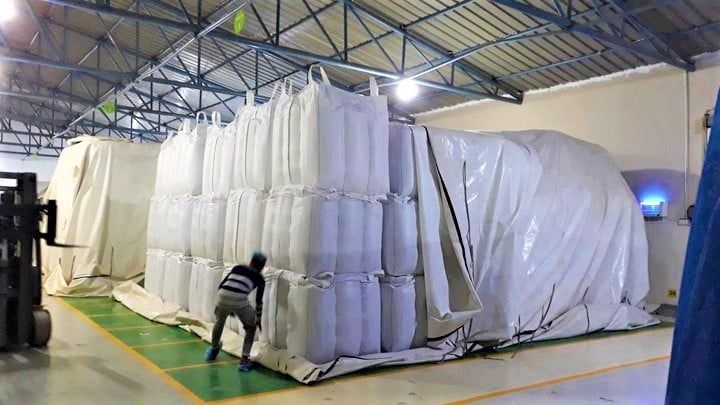 Nature Bio Foods – Storage of Basmati Rice inside FIBC bags
Many local and multinational food processing companies all over India like Mehrotra, Sresta, and Nature Bio Foods, and around the world have adopted hermetic technology for their stored commodities to processing safe and organic food. Consumers prefer their products because of the quality and mindful production process that cares for the environment – total infestation control at the most negligible carbon footprint. They use alternate technologies like the GrainPro Cocoon, Cocoon Indoor, and Cocoon Lite to store dry grains for more than six months to eliminate infestation naturally.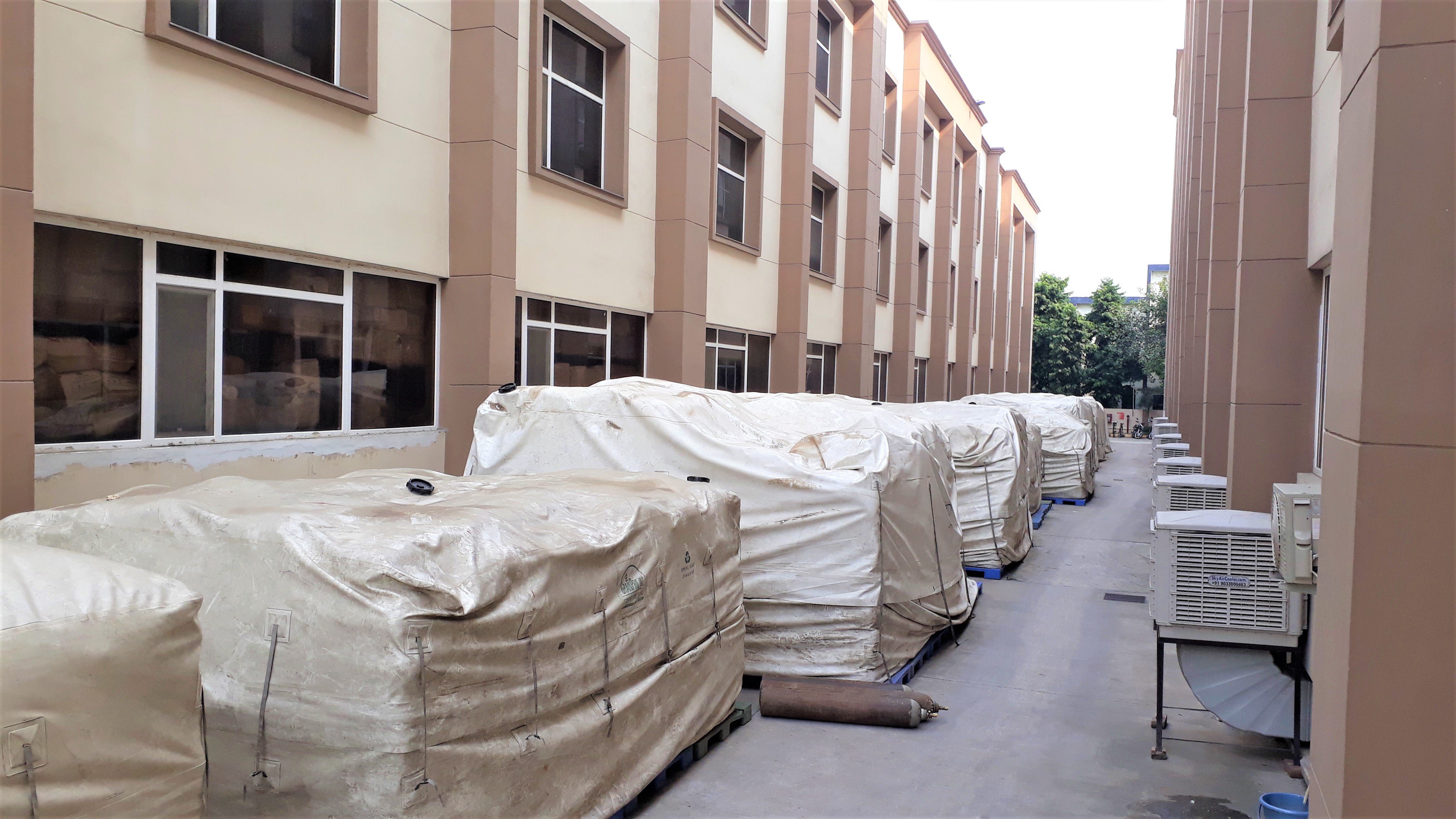 Photo Credits: Mehrothra Organic Rice Storage in Spaces in Between Buildings
In addition, they use the process of gas fumigation. Gas fumigation is a widely practiced technique to fast-track pest elimination by inflating hermetic containers with gas to replace oxygen and bring it to a level unfit for insect survival. Unlike chemical treatments where resistance develops over time, and reinfestation is possible, an oxygen level kept inside the Cocoons for 15 days can cause asphyxia or death by lack of oxygen on trapped insects inside the container without leaving any residue for safer food.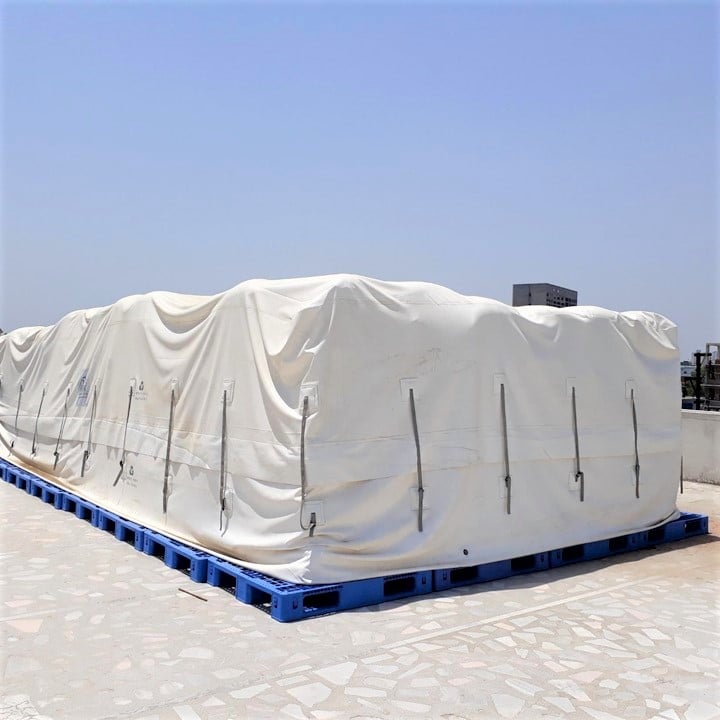 Photo Credits: Mehrothra Outdoor Storage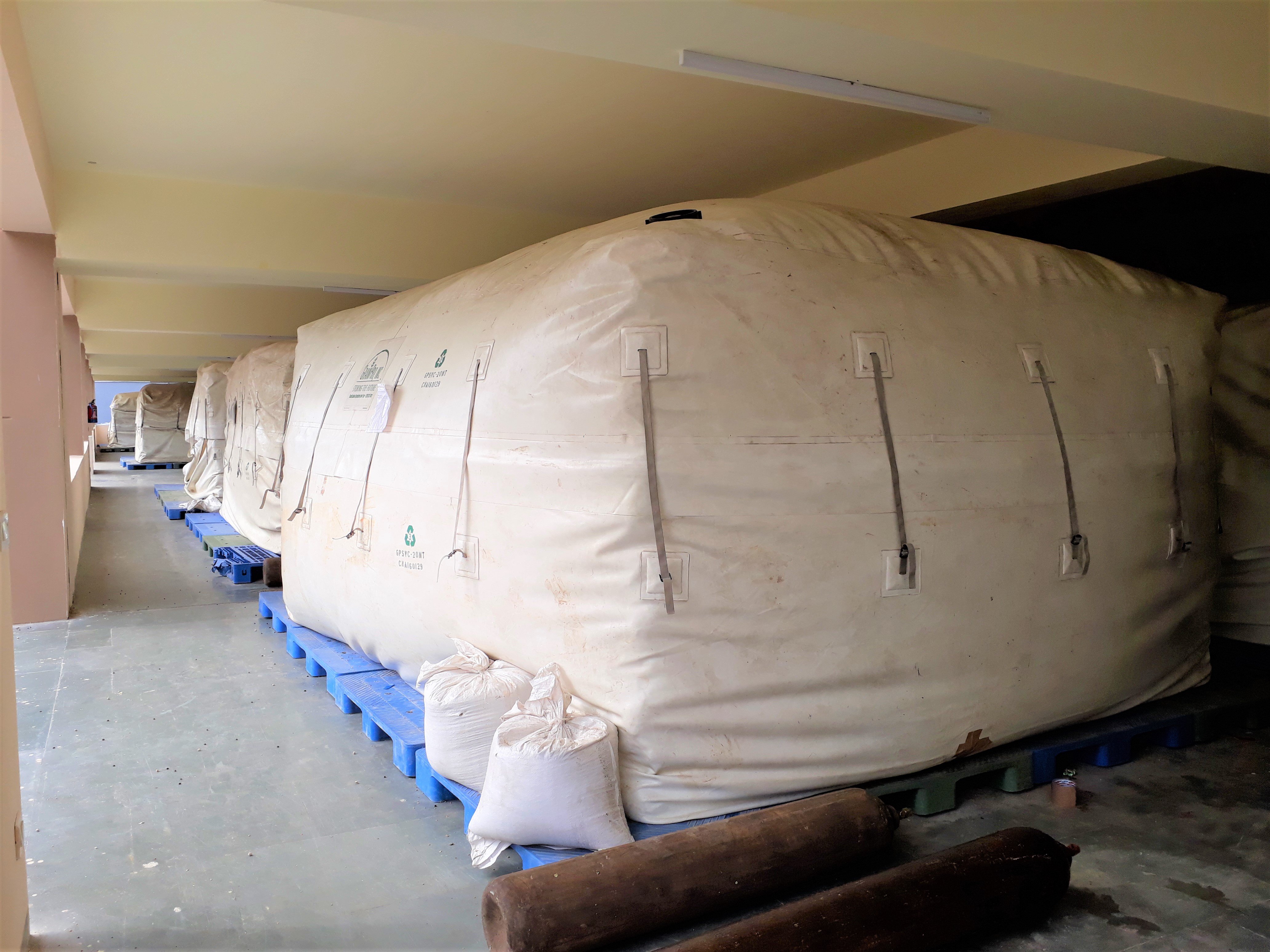 Photo Credits: Mehrothra Utilizing a Building Space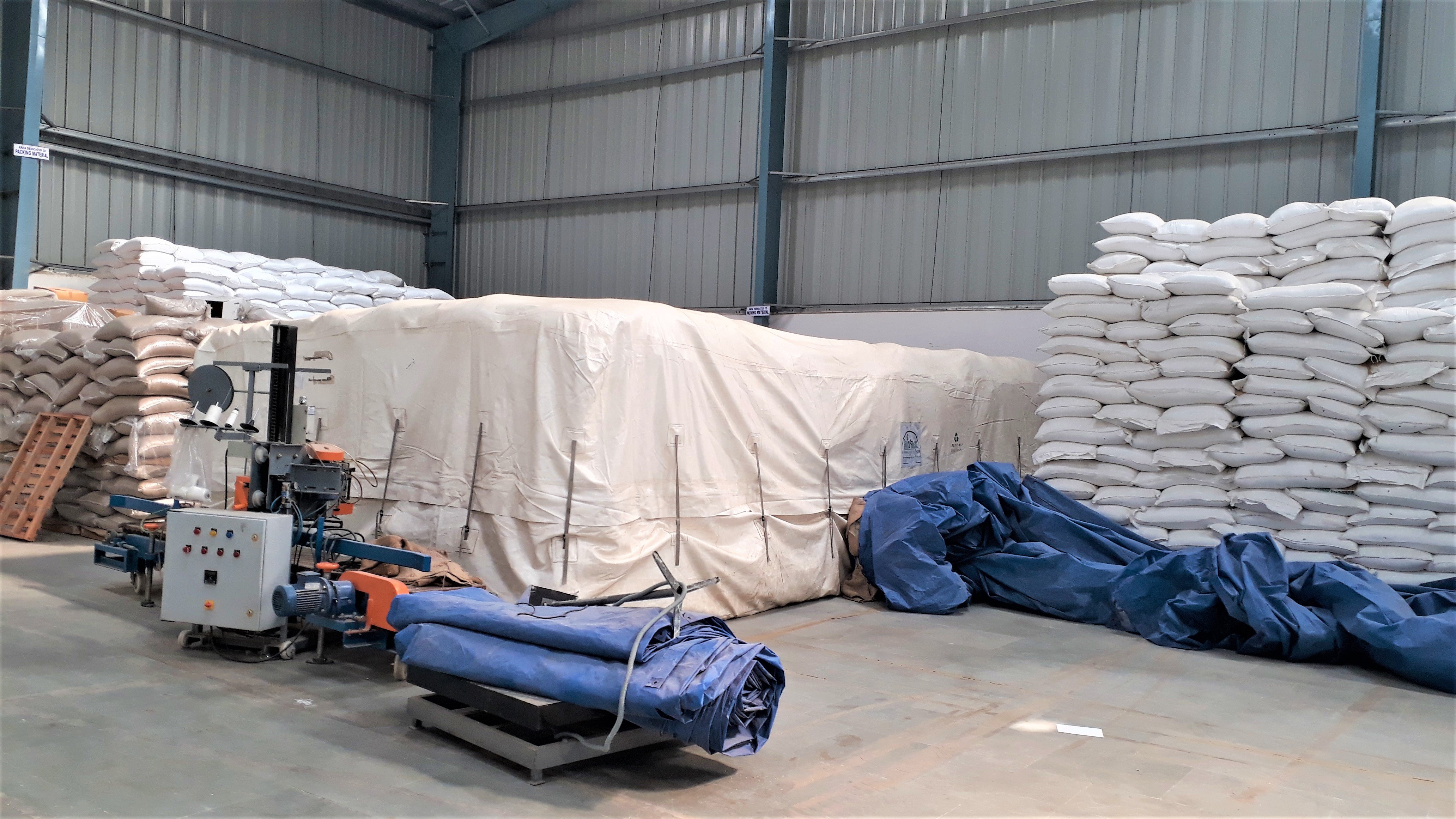 Photo Credits: Gas Fumigation Using Cocoon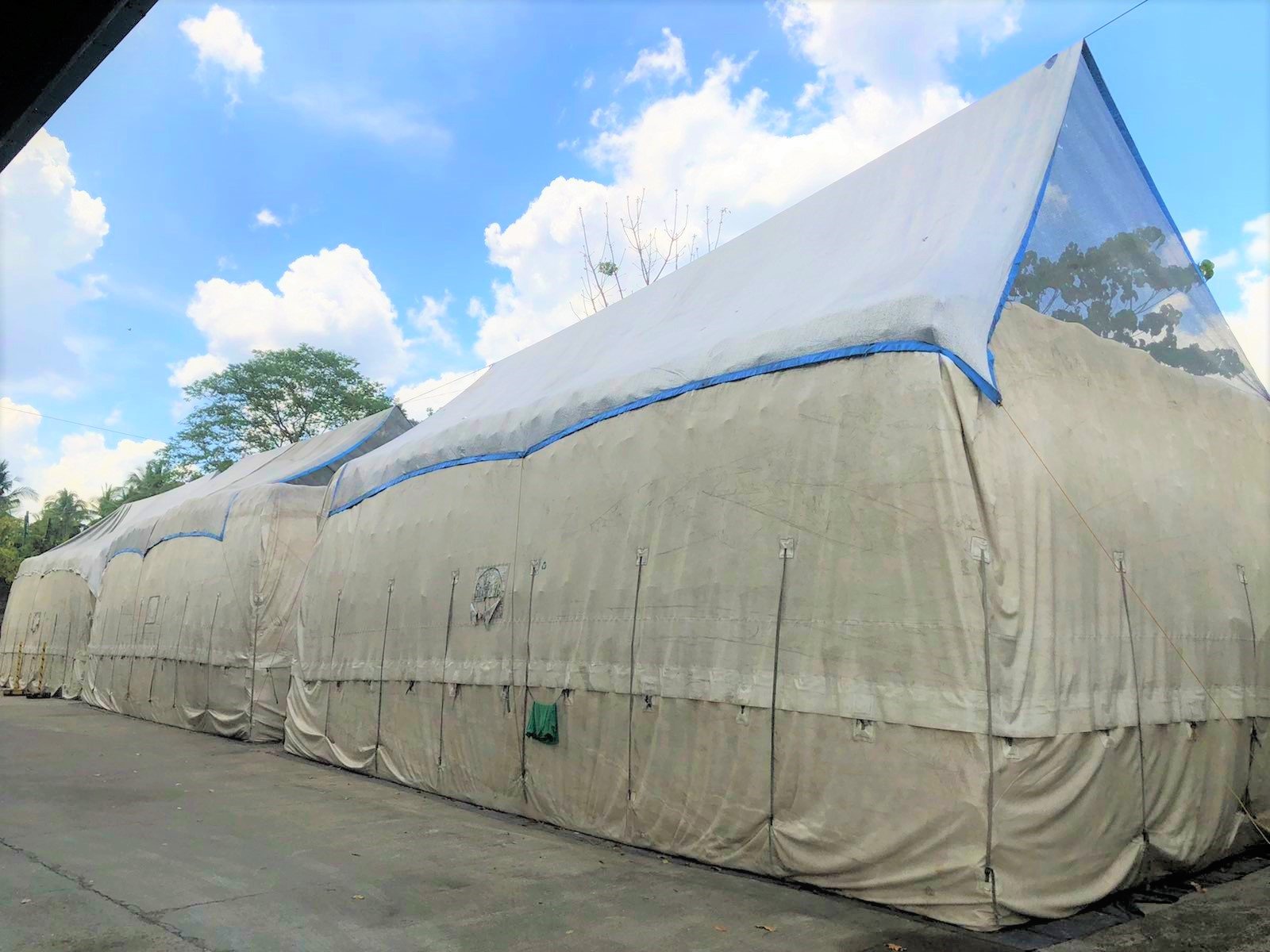 Photo Credits: Cocoon Used Multiple Times as Instant Outdoor Storage for Rice Bran by a Feedmiller in the Philippines
A More Sustainable Option Compared to Cold Storage
Hermetic technology is also proven to be almost as effective as cold storage in controlling the infestation. According to Project Drawdown, a non-profit organization that provides information and insight about climate solutions, cold storage containers use refrigerants to freeze food and hydrofluorocarbons (HFCs). HFCs have 1,000 to 9,000 times greater capacity to warm the atmosphere than carbon dioxide. The poor disposal and displacement of the chemicals used for refrigeration will be the primary cause of an increase in greenhouse gas (GHG).
GrainPro Hermetic Solutions, on the other hand, do not need any energy to control the infestation. These airtight and water-proof containers are made with materials that can prevent the intrusion of oxygen or moisture, which are the primary culprits of storage losses. By keeping the commodities in a hermetic container, the natural biological functions of insects and commodities trapped inside the container deplete the oxygen and bring it down to a level that is detrimental to insects of all life forms. Since moisture cannot penetrate the container, it can keep the stable moisture content of stored commodities. It has been proven effective in storing dry grains with at least 14 percent moisture content.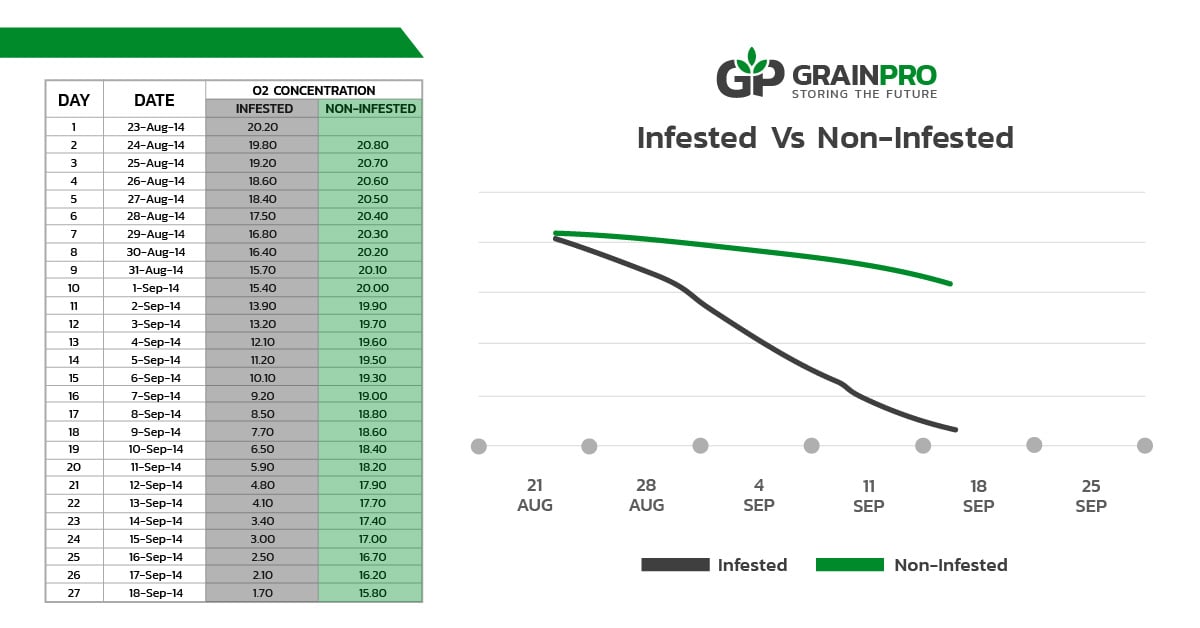 A multinational seed company tested the effectiveness of Cocoon versus cold Storage from September 2019 to April 2021 in the safekeeping of corn seeds. Results proved that after an 18-month storage period, the performance of Hermetic CocoonTM compared to cold Storage was no significant difference in preserving corn seeds for long-term storage. However, cold storage containers tend to be more costly to maintain, while the GrainPro Cocoon requires minimal effort and no electricity requirement.
Benefiting from a Collapsible and Instant Storage Space
GrainPro Hermetic Solutions are available in capacities from 500grams to 300 tonnes. Unlike cold storage, these solutions are easily transportable. It also does not require permanent fixtures to function, is installable in a few hours, and can be folded when not in use. Companies use the GrainPro Cocoon made with UV-protected flexible PVC as an instant outdoor storage space. The GrainPro Cocoon is a great way to increase storage space without the hassle of constructing buildings. The product saves companies time while generating profits by giving them an alternate warehouse when they need one most - all at once saving thousands on construction costs over traditional methods.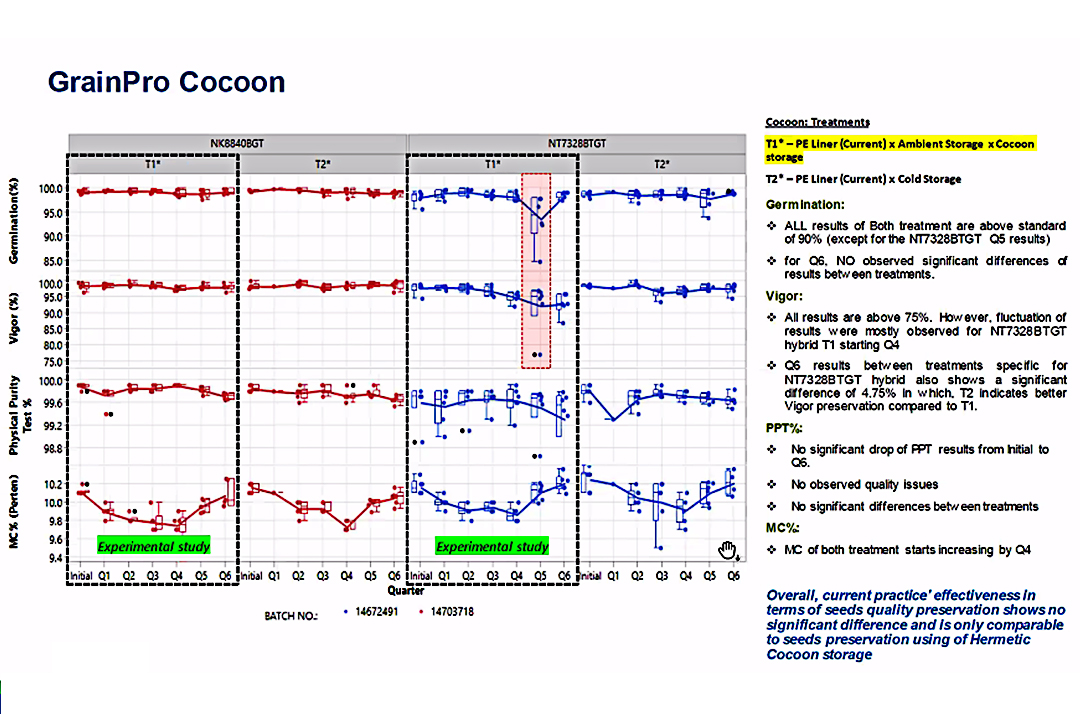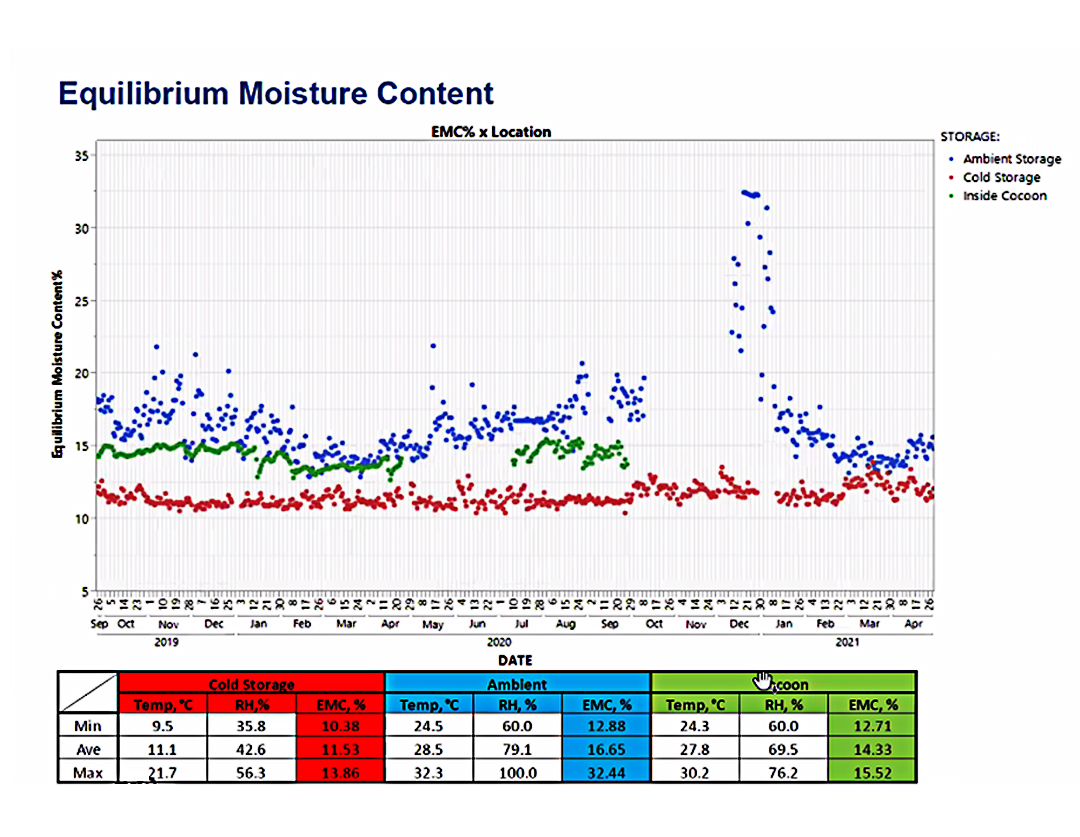 Conclusions
GrainPro Hermetic Solutions is a sustainable and environment-friendly way to store commodities to minimize losses and control infestation. It is a technology that does not require chemicals nor electricity to safely preserve dry agricultural commodities with at least 12 percent moisture content. When used as alternate storage over cold storage, it can reduce the emission of greenhouse gasses to slow down climate change. As a collapsible storage chamber, it can be used in any flat space to maximize the storage capacity for indoor or outdoor use. This eliminates the need to construct permanent fixtures and can be instantly used as needed.
When companies adopt hermetic storage as a way to preserve their commodities, we all benefit. Food produced organically remains organic when stored for the long term and promotes an environmentally friendly storage solution that can be cheaper than cold storage, which entails a lot of savings. Keeping food using hermetic storage solutions not only protects the quality of today's food but also reduces global warming. Hermetic storage solutions let you store the future.
Visit us at booth A029 for a FREE CONSULTATION from our technical experts to know how our products can help you.
GrainPro India PostHarvest Technology Pvt. Ltd.
Office Number 18A109, WeWork Berger Tower,
C-001/A2, Sector 16-B, Noida, INDIA – 201301
Landline: +91 120 515 0017
Mobile: +91 9967538339