COVID-19 has had and continues to have a global impact on the supply chain and agriculture industry. Smallholder coffee farmers in Africa are among the most severely affected when borders closed and logistics halted, and this is on top of the difficulties they were already facing prior to the pandemic like famine and insurgencies.
To support coffee farmers in Africa, Sustainable Harvest - an organization that works for and with African farmers, spearheaded the Africa Relief Initiative to help them by setting up a program that allows farmers to safely store their commodities without using pesticides and other harmful chemicals while retaining their freshness and quality, allowing them to sell at a higher price when the time is right or when restrictions permit the farmers to move their harvest.
In late 2019, a coronavirus outbreak was declared in Wuhan, China, setting off a global pandemic as it spreads rapidly worldwide in 2020. Capturing the world's attention as it poses an unprecedented threat to all nations, industries, and social classes, the virus continues to sicken and kill people around the world. This has resulted in a significant loss of human life, forcing countries to impose trade restrictions and lockdowns, causing domestic and international food chains to be disrupted.
In a joint statement issued by the International Labour Organization (ILO), Food and Agriculture Organization (FAO), International Fund for Agricultural Development (IFAD), and World Health Organization (WHO), "the economic and social disruption caused by the pandemic is devastating: tens of millions of people are at risk of falling into extreme poverty."
In Africa, coffee farmers who were already struggling with poverty were put under additional strain when consumer demand for specialty coffee fell below normal levels in 2020. These challenges that coffee farmers face have been further aggravated when trading came to a trickle when COVID-19 caused port closures and stricter protocols to slow the spread of the virus and flatten the curve.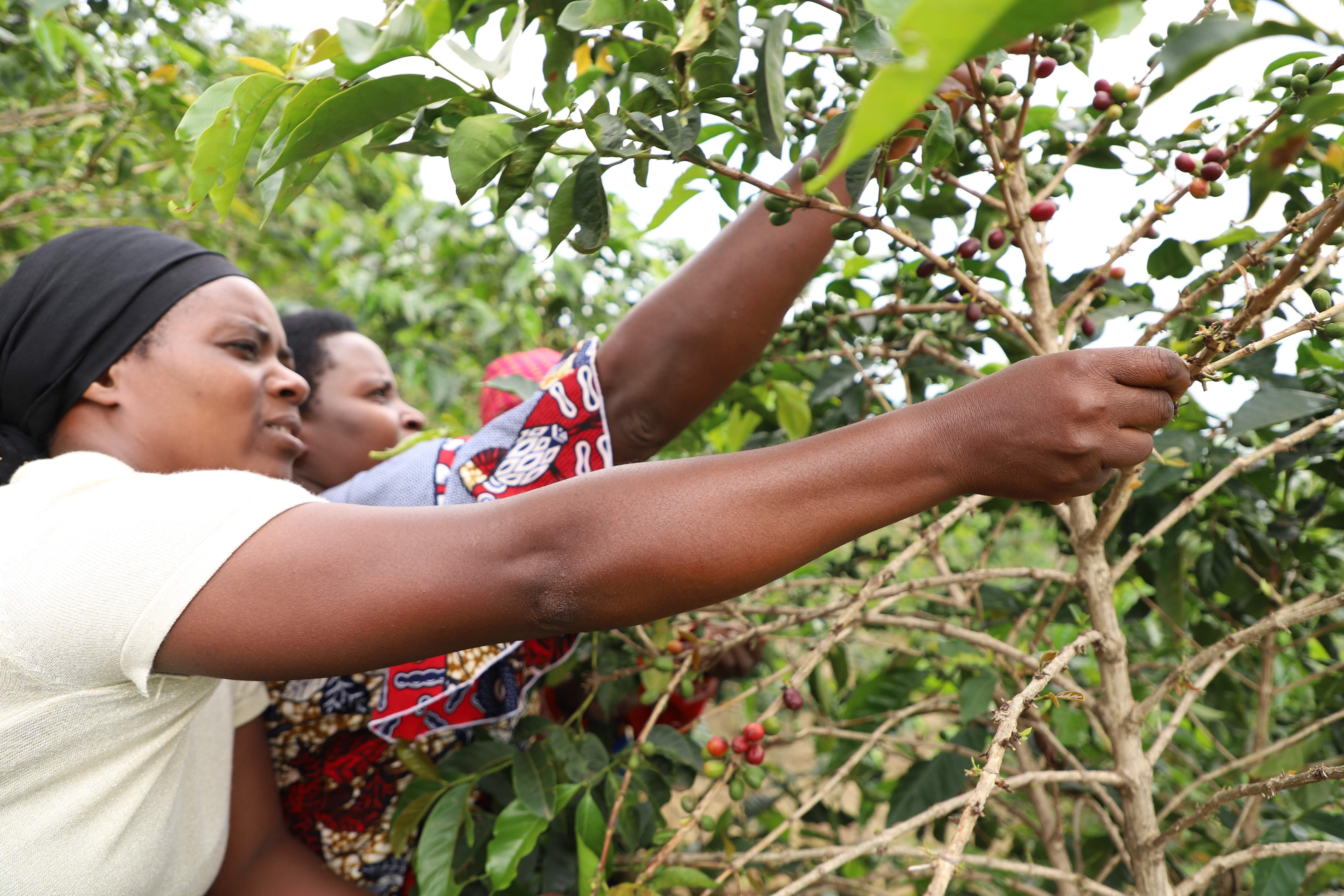 The beginning of the pandemic also coincided with the end of the harvest season, meaning large volumes of crops need to be stored. Unfortunately, mills and warehouses were also at capacity and could not accommodate all of the harvests of smallholder farmers. These farmers were then forced to sell at unreasonably low prices, losing income and affecting their livelihoods at a time of hardships.
Additionally, farmers also had to deal with quality degradation of their coffee due to harvests being stockpiled instead of shipped right away. Therefore, to protect the income and livelihood of the farmers as well as the value of their produce, storage solutions must be sourced.
Green coffee is customarily kept in jute or PP bags. However, prolonged storage in such bags can lead to severe quality loss. This is particularly damaging to specialty coffee because the aroma, taste, flavor, and overall high quality are compromised.
Small changes in specialty coffee quality lead to a drastic loss in value. These losses were heightened and prolonged by the pandemic, worsening the quality of life of the smallholder farmers in Africa.
Sustainable Harvest is a green coffee importer focused on improving the lives of smallholder coffee farmers around the world. Their Africa Relief Initiative aims to mitigate the losses suffered by smallholder coffee farmers as a result of the pandemic. By discussing with cooperative leaders, Sustainable Harvest learned that many of them required GrainPro Bags to preserve the quality of their coffee even in storage for prolonged periods.
With funding from the United States African Development Foundation (USADF), this effort brought 32,188 GrainPro Bags to farmer cooperatives in Burundi, the Democratic Republic of the Congo, Tanzania, and Uganda. These bags were supplied to 27 coffee cooperatives, impacting over 50,000 smallholder farmers.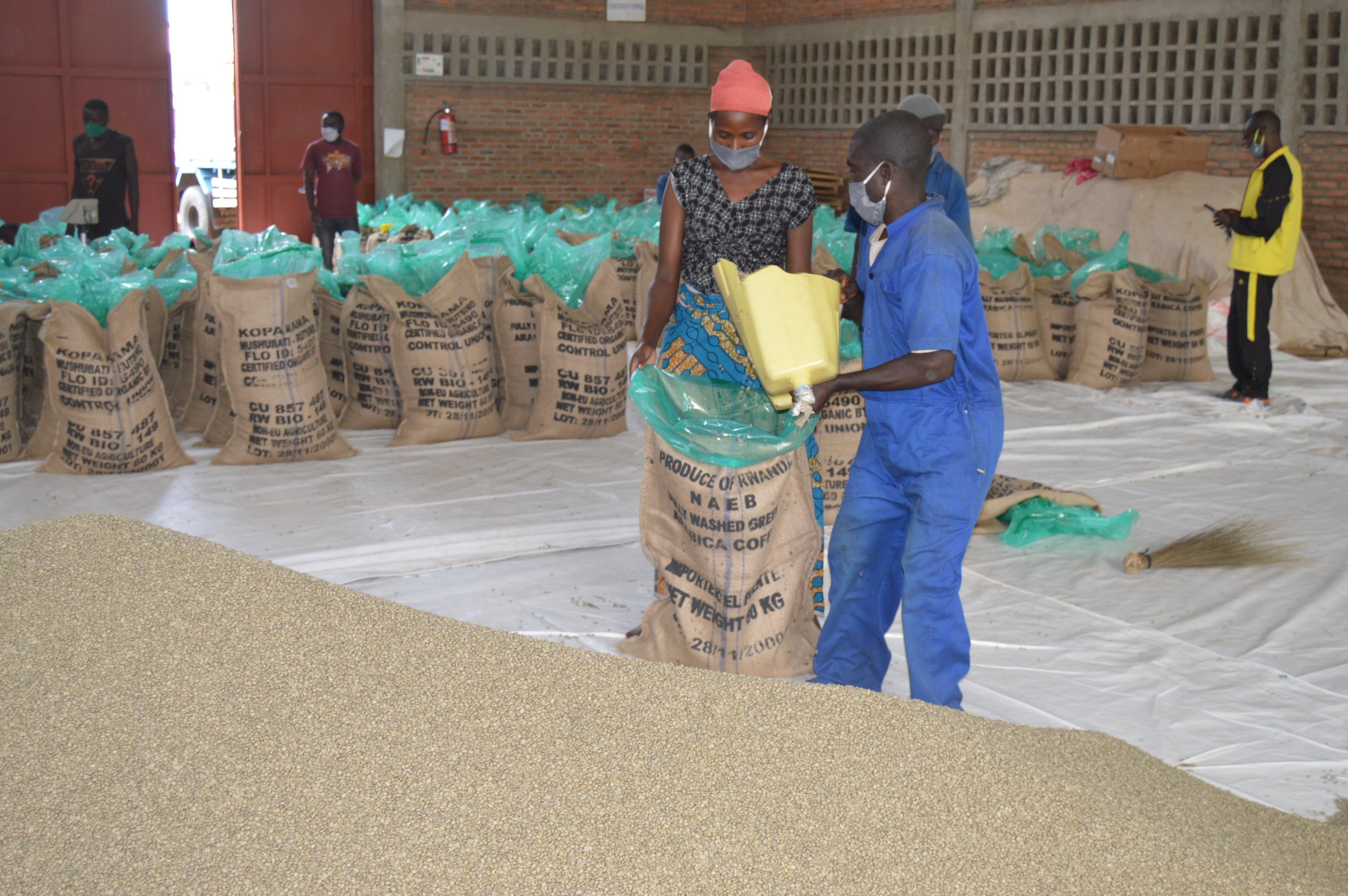 According to Sustainable Harvest, "this opportunity for producers came entirely through partner donations and Sustainable Harvest's role was to coordinate stakeholder support, manage the effort on the ground ensuring the bags were distributed efficiently."
Moreover, Sustainable Harvest also encouraged the smallholder farmers to store their high-scoring green coffee in GrainPro Bags to ensure quality preservation. This way, the farmers can ensure their crops can be sold at full value when the market is more stable.
The success of the Africa Relief Initiative reflected the need for close collaboration between all stakeholders involved. With the efforts of organizations like Sustainable Harvest, USADF, and GrainPro, smallholder farmers were able to maximize their crops and moderate the harsh effects of the pandemic.
Recognizing that the Covid-19 pandemic is not yet over, many farmers had expressed their need for secure storage for the 2021 harvest season. Through partner organizations like Sustainable Harvest and the USADF, GrainPro strives to provide better post-harvest solutions.


To learn more about GrainPro's post-harvest hermetic solutions, click the button below.

Date Published: April 21, 2021